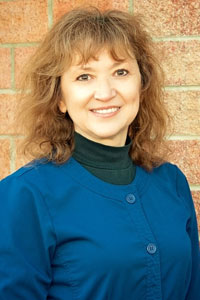 Debra S. Lowe, D.M.D.
Dr. Debra S. Lowe is a graduate of Case Western Reserve University School of Dental Medicine. Following dental school she participated in Cleveland MetroHealth's General Practice Residency program. For almost 10 years she had a private practice in Mayfield, which she sold to be a "stay-at-home-mom." Later she spent years practicing in the Cleveland and Port Clinton areas before acquiring her present practice. She believes in addressing the fears of her patients with empathy and gentleness, while providing care with excellence in mind.

Based on my dental experiences filled with fear as a child, and my ability to overcome those fears through behavior modification and progressive relaxation techniques, I believe my patients can achieve optimum oral health if their dental experiences are associated with caring, comfort and gentleness. My experiences and resultant empathy is a major factor in achieving this goal. I believe optimum oral health is related to total body health and therefore extremely important to one's quality of life. Therefore, I am committed to changing the dental experiences of my patients so that they desire and can succeed at obtaining dental treatment with a healthy outcome for life.

I enjoy family, gardening, animals, sports, and the sunsets of Lake Erie.